Jesus Smokes Weed
Hi Manuel & everyone else who's reading this,
I did my research about this Asian Jesus and discovered THE real TRUTH behind Christianity. Apparently, Jesus learned his divine knowledge in a small village called Shingo in Aomori prefecture, in the north of Japan where he lived for approximately 85 years - both before AND after he started preaching in Jerusalem. He also died in Shingo when he was 106 years old and the one who actually died on the cross was his younger brother Isukiri.

Here's a VIDEO EVIDENCE (the EVIDENCE starts at 3:29)
**
:
The second coming of Jesus Christ

already

happened on 11th January 2016

somewhere

in the US

 as CLEARLY evidenced by 2 main sources:

1.) This information which I found on twitter (would explain the video you shared with us in the post above as well):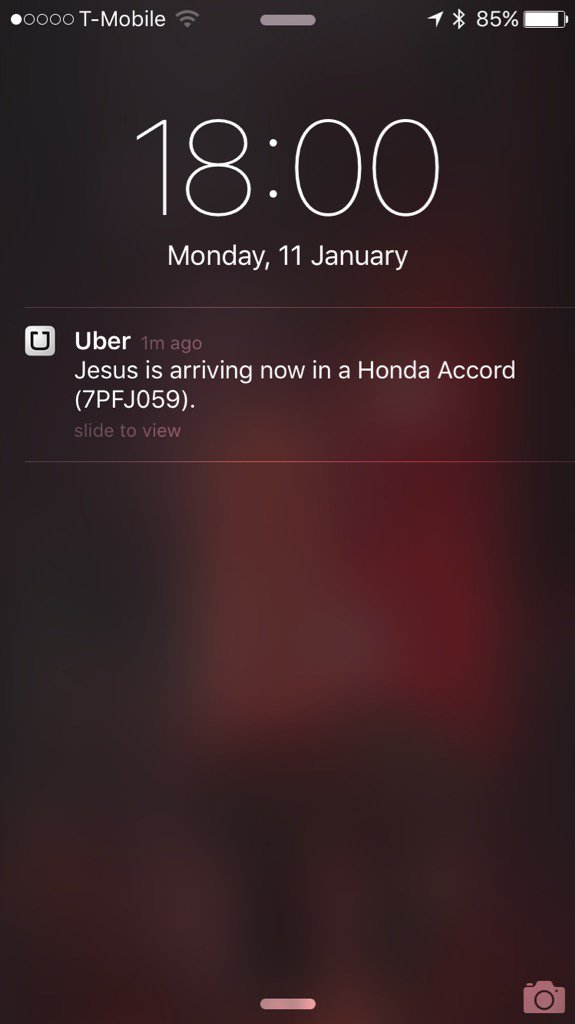 2.) As you might or might not have noticed: Jesus arrived in a 
Honda Accord
. This very particular brand and model of car is
VERY IMPORTANT
since this is exactly what the Bible foretold us in the Gospel of John (
John 12:49
) almost 6 million years ago, when it was written by 10.000 possessed Bedouins. 
Quote: "
For I did not speak of my own ACCORD, but of my Father's...
".
** 
The fact that Jesus lived and died in Japan was also recognized and commemorated by the authorities of the State of Israel. You can see this at 6 minutes & 40 seconds into the video.
oh wow thank you for sharing that, im gunna watch these videos thank you.
You're welcome. Here's another evidence that I've found, this time a photographic one. It's a picture of Jesus leaning against his Father's Accord.
This made me a bit confused, because apart from the fact that Jesus is missing one leg - his facial features have changed a lot (relative to the video showing him smoking and sharing his weed with the poor).
Edit: He's also missing a licence plate. I guess some of us are just a bit more equal than others...
Users browsing this thread: 1 Guest(s)